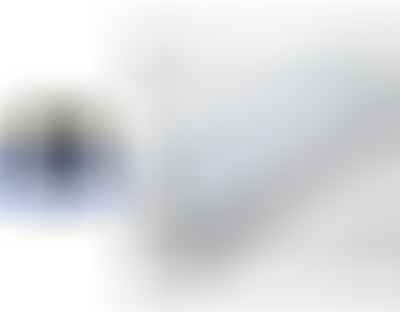 Vortex 60 Mechanical Keyboard
Vortex is the best 60 mechanical keyboard if you want something that is durable and portable. It feels great and is very easy to type on. The keys are quite spacious and easy to use.
MORE INFO
In recent years, more and more customers choose mechanical keyboards for typing, programming and gaming. If you usually travel on business and spend a lot of time on typing, your keyboard should be durable, portable and easy to type. To meet your needs, a 60% mechanical keyboard can be your best friend and replace a mouse.
If you are familiar with various keyboards, you may have come across dome-switch keyboards since they are cheap. But they are gradually being eliminated by mechanical keyboards. This is partly because mechanical keyboards are getting cheaper. 60% mechanical keyboards have several advantages over dome-switch keyboards
First, 60% mechanical keyboards are more durable. Rubber dome switches are usually reliable to over 5 million cycles, but mechanical switches can easily achieve 50 million. Also, dome switches lose elasticity after several months of usage, while mechanical switches can keep the best condition for over ten years. Mechanical keyboards are always "clicky" as new ones, and they will provide a better typing experience than dome-switch keyboards do after long time usage.
Second, 60% mechanical keyboards are portable. They have removed all function keys and the num pad. You don't need to worry about the lack of any function because all of them can be realized with an "Fn" key. And that's the reason why a 60% mechanical keyboard can be so small and lightweight. They are the best choice for businessmen, engineers, programmers and e-sports players.
Finally, they are usually designed to have "n-key rollover". That means each key is scanned independently, so that each keypress is correctly detected regardless of how many other keys are being pressed or held down. "N-key rollover" is exactly what every game player needs, but dome-switch keyboards usually do not have it. So, if you do play games, you better get yourself a 60% mechanical keyboard.
The following 5 products have been tested in our lab and each of them has nice performance. We made the judgment according to durability, portability, comfort, appearance and price. They are the best 60% mechanical keyboards on the market. We have to warn you that all of them have no more than 70 keys, if you are not used to them, you should check other products with 87 keys.
Best 60 Mechanical Keyboard Reviews
Vortex 60 Mechanical Keyboard
Vortex is one of the most well known producers of mechanical keyboards. All of their products have been designed to get the best comfort. The keyboard we are going to talk about is the newest product called Vortexgear POK3R. It's the best mechanical keyboard on the market now and you should have one for better typing experience.
As a 60% mechanical keyboard, The Vortexgear POK3R is extremely portable. It has only 61 keys, and it weights about 14 ounces. You can easily put it in your bag and take it to any workplace.
The Vortexgear POK3R is also durable. The keycaps are made of PBT which last longer and is more tolerant to chemicals and cleaning agents. Also, they are laser etched. Vortex Poker 3 uses Cherry MX switches. They cost more but they make the keyboard a long-life product.
Additionally, the Vortexgear POK3R provides a good typing experience. The switches are green and you will feel them like heavier blues. If you are not used to a 60% mechanical keyboard, the instructions will help. You will find it's much easier to type than any other keyboards you used before. The Vortexgear POK3R is your best choice if you find yourself typing for a long time.
Something more you need to know is that The Vortexgear POK3R has different versions to meet your needs. This green-switch product may not be quiet. If it matters, you can find other version with brown or black switches. Also, if you don't like its color, it has a black version with the same function. It doesn't have backlight. However, you can easily find backlit versions if you really need.
iQunix Lambo 62 60% Mechanical Keyboard
iQunix always make products stylish. The iQunix Lambo62 is the best 60% mechanical keyboard if you are looking for something cool. The design of the keyboard has been inspired by Italian sport cars. It provides not only a great appearance but also fast typing.
The iQunix Lambo62 has three different designs to satisfy the personal preferences. They can be distinguished by the color of the keycaps and the board to be black on black, black on red, or black on silver. The key caps are made of PBT to be long lasting, and all the letters and numbers are printed on the side of the keys so they never fade. It can be a great advantage if you get used to this product. It is unique and you can hardly find any other products with such a style.
You may wonder how it performs when typing with the iQunix Lambo62. To fit your typing style, the iQunix Lambo62 provides two different switches. If you play games or need to keep quiet, you can choose the version with the Cherry MX brown. Otherwise, if you do a lot of typing and need the best feedback of typing, the audible, "clicky" Cherry MX blue is great. Both of these versions provide a long lasting user experience.
Additionally, the ergonomic angles of the keyboard can keep your hands in a comfortable position. You can type for hours to the end with the iQunix Lambo62. As people may have a different feeling with this stylish product, it is hard to say whether the iQunix Lambo62 is reasonably expensive or not. If you love its appearance, don't hesitate. At least you don't have to worry about its performance.
WASD Keyboards CODE 61 Mechanical Keyboard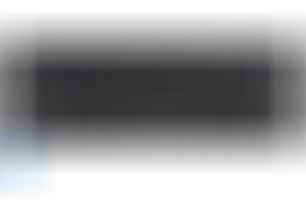 WASD Keyboards is a well known producer of professional keyboards. The CODE 61-key is the best 60% mechanical keyboard it has ever made. This product has been designed to be very portable and provide a comfortable typing experience. You can't be wrong on this keyboard if you need to type when away on business.
The CODE has been designed for typists. The CODE uses Cherry MX Blue as its switches and it performs great when you are typing for a long time. The actuation force is 45cN so you hardly get tired when you type. You can easily adjust its key sets to suit your habit by following the instruction. Although the CODE is lightweight, it won't slip away. Also, the keyboard has n-key rollover so that every keypress will be correctly outputed. It will help a lot if you want to play games after working all day long.
The CODE also has a good appearance and design. It's small in size and its keycaps are closely arranged on the board, making the product look professional. The backlit of the CODE is Monochromatic white LED, and it has 7 levels of brightness adjustments. No matter where you put the keyboard, it naturally blends with its surrounding. Everyone who bought the CODE would love it. There is one more thing you need to know. It's quite audible because the blue switches. You can ask the manufacturer for a brown-switch version if it really matters.
IKBC 60% Mechanical Keyboard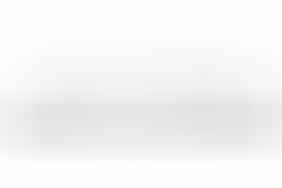 If you are familiar with mechanical keyboards, you definitely know the IKBC. It's a well known keyboard producer and has done a great job to provide nice mechanical keyboards. The iKBC New Poker II is another masterpiece produced by IKBC. It may be the best 60% mechanical keyboard for quiet typists.
We say "quiet" because the iKBC New Poker II has used brown switches which are less audible than blue ones. They may feel like lighter blue switches, so typing with this keyboard can be easier. They are Cherry MX brown switches which means excellent quality and durability.
If you don't like brown switches, you can ask the manufacturer for switches of other colors. You can choose the blue-switch version for more accurate typing. If you play games, the black switches will help you to get the best performance while the red ones reduce the fatigue due to long time playing.
Although the iKBC New Poker II is 40% smaller than a normal keyboard, it still provides full function. The arrow keys and the function row are accessible on a secondary function layer. Follow the instruction, and you will love this product after you get familiar with it. The iKBC New Poker II is really portable so it is worth your time to learn how to get its best performance.
Qisan Gaming Keyboard 60% Mechanical Keyboard
Qisan is the company which produces low-costing mechanical keyboards. Most of Qisan's products have got the highest quality at their price level. The product we are going to talk about is call Magicforce. It can be the best 60% mechanical keyboard for gaming.
Magicforce is a gaming keyboard and it has quick response to every keypress. That's the reason why the Magicforce uses Kailh brand black switches which are cheaper than the Cherry's but perform just as well. It has n-key rollover and it's 100% anti-ghosting. When you are playing games, the Magicforce will help you to get your best game controls.
As we said, the Magicforce is cheaper, but still quality. The secret to keep the stellar performance of the Magicforce is not the material but the design. Although the parts are cheap, they are flawlessly assembled to create a good product. The keycaps are made of ABS plastic, which is cheap and durable. The Kailh black switches also work pretty well.
The metal plate inside the keyboard helps the backlighting to shine, and add weight to make the keyboard stable. The two foldable feet at the bottom can reduce the slipping, and provide a comfortable position for typing. As a 60% keyboard, it saves a lot by removing all the function keys and the num pad. But you don't need to worry because the function keys are integrated into the number row.
Overall, the Magicforce is a good 60% mechanical keyboard. It is the most cost-effective choice for every game player who wants a cool mechanical keyboard with n-key rollover. We highly recommend this product as it is really good value for your money.
References
https://en.wikipedia.org/wiki/Keyboard_technology
https://www.geek.com/news/this-tiny-mechanical-keyboard-might-convince-you-to-ditch-your-big-one-1650830/