Bosch ICON Wiper Blade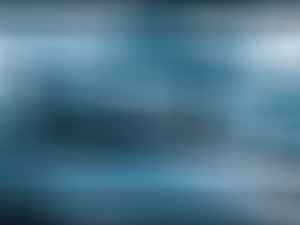 Windshield wipers are one of the most neglected yet most important items on your car. By using the best wiper blades, you can improve your visibility when on the road. They are used most often in rain or snow or simply just to wipe your windshield clean due to a build-up of dirt and debris. Over time, the snow, ice, sun and other elements cause your wiper blades to split and crack, which creates uneven wipes and streaks, further reducing your visibility during inclement weather.
The common sign that you need to replace your wiper blades is when they start to fray at the edges and when you use them you will see streaks. The wiper blades may even split or separate eventually if you don't change them. This is could be life threatening because if all of the sudden you cannot see through your windshield, you will be in trouble. To prevent your wiper blades from totally malfunctioning, it is suggested to change out your wiper blades twice a year, during the spring and fall, specifically.
Best Wiper Blades Reviews
Bosch ICON Wiper Blade

We really like the Bosch ICON series and think they are the best wiper blades for extreme weather. It is a beam windshield wiper, so it is frameless and the spring mechanism is concealed and enclosed so it cannot be frozen over during the winter. Beam wiper blades are great for making clean uniform wipes since the blade is super flexible and perfectly bends to the shape of the windshield.
These blades will last a lot longer than typical stock wiper blades and Bosch reports up to 40% longer life. This is due to the FX dual rubber compound used to make the blade coated with a quiet glide micro finish that slows down deterioration due to heat and inclement weather. Basically this means a bunch of smart people in a lab figured out a way to stretch of the life of rubber when exposed to chemicals, dirt, debris on the road, UV light, ozone, and bad weather.
We can guarantee you will have a lot of noise and streaking after installing the Bosch ICON wiper blades. Also, don't worry about the blades breaking or lifting off at high speeds. The Bosch ICON uses an exclusive asymmetrical flexible spoiler to create more aerodynamics and to increase the force the wiper blades exert on the windshield. This improves uniform swiping and prevent the blades from getting misaligned.  In terms of the installation process, it is really fast. These blades are also easy to install, which is one of the reasons we picked the Bosch ICON as our top choice. No adaptors are need for these blades, which is a huge bonus.
Michelin Stealth Ultra Windshield Wiper Blade
Michelin Stealth Ultra are the best wiper blades if you want a pair of hybrid wiper blades. As everyone knows, Michelin is a long time manufacturer of quality auto accessories and parts. The Michelin Stealth Ultra is known as a hybrid wiper blade because it has some features of a traditional framed blade with some features of new beam frameless blade.
First and foremost, it features the Smart Hinge technology, which basically protects your blade from dirt, debris, snow and ice while maintaining constant pressure on your windshield. This is a step up from beam style wiper blades, which tend to apply too little pressure to the outside and center of the blade. With smart hinge, you have more pressure applied and the pressure is spread out more evenly. At least this is what Michelin advertises. When we put this to the real world test, we didn't find this Smart Hinge technology anything mind blowing.
Sure we didn't really notice any streak marks or uneven swiping, even under stressful conditions like heavy rain or snow. But beam style blades like the Bosch ICON series had similar performance under the same testing conditions. Nevertheless we still like the wiper blades because we have nothing to complain about. The Smart Hinge maybe a marketing trick, but hey, we buy it. Michelin claims that the Stealth Ultra outperforms everyone else after 300,000 wipes, but we haven't conducted such a crazy test to disprove them. Let's just say if this is true, it certainly is a bonus. Installation is manageable but needs adaptors in certain situations for certain cars – it's definitely not as easy as the Bosch ICON series. The Michelin Stealth Ultra does come with adapters, so that's a plus.
AERO Premium All-Season Frameless Windshield Wiper Blades

AERO Premium All Season are the best wiper blades if you are looking for a frameless wiper blade and you are on a budget. OK, Aero is not one of these big name brands like Bosch or Michelin, but believe us, it makes some quality products at cheaper prices. They all have passed stringent quality control standards and come with 6 months of warranty, which says a lot about their confidence in their wiper blades.
These are all season blades, which means they are good during the summer or winter. They are made from some special rubber blend like all of the other wiper blades. This one in particular has less chatter and noise than the average wiper blade you tested. We like the DupOnt Teflon coating around the rubber that gives it long term durability. Its flexible spine fits any windshield well and minimizes the space between the blade and windshield.
The AERO premium blades also work pretty well at high speeds – we didn't experience all wiper blade lift. The specs are pretty run of the mill for a frameless wiper blade. We think AERO pretty much performs like its description – there are no tricks here. If you want an economical set of windshield wipers, these are the best wiper blades for you. Also, we must mention that one set comes with two blades, not one like everyone else.
More Info on the Best Wiper Blades
The best wiper blades come in three different types: rubber blades, silicone blades, and coated blades. Rubber blades are the most common blade type and probably the ones on your car right now. They are cheap, flexible, and easy to install. However, they are not the most durable and easily crack under long periods of exposure to inclement weather. Then there are silicone blades, which more likely than not have more durability that rubber blades. They can withstand UV light well and oxidize slower than rubber. They also promote water beading because it leaves a layer of silicone coating on your windshield that acts like a water repellent.
Finally, you have coated blades that are designed to improve performance and longevity. These are some of the best wiper blades on the market because they take traditional rubber blades and enhance them with a graphite or Teflon coating. Often these coating extend the wiper blade life as well as offer water repelling technology and ensures the smooth operation of the wiper blades.
Windshield wiper blades can also be framed, frameless, or be designed for winter only use. Framed blades are the most common type and incorporate a metal framework that is the mount for the wiper blade. They are affordable but the downside is that they are prone to creating streaks because there is not constant pressure along the blade by the way it is setup.   Then you have frameless wiper blades or beam style wipers. These are the best wiper blades if you want a more premium higher priced system.
They usually come in a one piece design and spring steel band allows the wiper to conform to the curvature of the windshield, eliminating the streaking issue with framed blades.  This spring mechanism is concealed from snow and ice so it cannot freeze during the winter. They are also more aerodynamic, lighter weight, and more expensive. Finally, you have special winter blades, which are simply traditional framed blades encased with a protective rubber shell. This allows the framework to remain hidden from snow and ice.
Before you purchase wiper blades for your car, you should look into the size of the blade. Be sure that the size you buy matches with the size of your windshield. We highly suggest looking through your auto manual to see which wiper blade models fit your windshield. You should also take a look at the current wiper blade on your car and examine what kind of setup it has in order to figure out whether or not you need to buy extra parts or adapters for the new wiper blade. With these factors in mind, we went ahead and sampled many of the top wiper blades on the market. We factored in durability, visibility, performance, and price to come up with our favorites list. Please see below for our recommendations.
References: