Cuisinart CPK-17 PerfecTemp 1.7-Liter Electric Kettle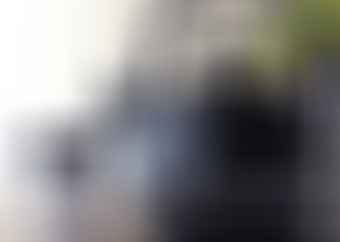 If you drink a lot of tea, chances are you are also looking for the best tea kettle. Tea is one of the most consumed beverages around the world, and for centuries it has been used for a variety of purposes. Tea is used when entertaining guests, as part of certain rituals, and it is also valued for its positive effects on health.
Many people are able to increase their daily water intake by drinking tea. Tea kettles greatly enhance the tea consumption experience. They come in many different shapes and sizes, some more decorative than others. The following article will explain some components of a tea kettle to help you decide which type is the best for you.
Travelers would often carry water receptacles with them on their journey. These early kettles were used as a way to disinfect the drinking water. Eventually, people realized that adding tea leaves to boiled water would make it taste better. It quickly caught on and spread as a preferred method to enhance boiled water. However, the tea kettle was always central, and the material it was constructed from made a difference as the kettle was often suspended over open flames to heat the water inside.
In the early days, copper was used as it was an affordable material that was readily available and heated well. Nowadays, tea kettles are made from a variety of materials ranging from aluminum, stainless steel, cast iron, porcelain, and even glass. Depending on where you will be using your tea kettle, you are able to choose the best tea kettle to suit your needs.
Best Tea Kettle Reviews
1. Cuisinart CPK-17 PerfecTemp 1.7-Liter Electric Kettle

The Cuisinart CPK-17 is the best tea kettle if you want a state-of-the-art electric tea kettle that maintains water at the perfect temperature. First of all, the kettle itself is cordless and operates on a swivel base that has a cord attached. This makes it very easy to pour from the tea kettle because there is no cord attached to it.
It has about a 1.7-liter capacity, which is enough for a ton of tea. It delivers power at 1500 watts and heats up water very fast. There are 6 preset heat settings that steep tea at the perfect temperature.  Each setting is set up for different types of tea, whether it is delicate, green tea, white tea, oolong, herbal, black, or French press.
This tea kettle is totally teched out. It is one of those gadgets that a Harvard engineer designed that takes care of every little inconvenience. It has a dripless pour sprout with a splash guard to make pouring seamless. The control panel has a blue LED indicator, a start button, and a keep warm button that holds a constant temperature for 30 minutes. The handle is built in a way that always stays cool and has a nice grip. There is a clear water level window and the lid opens and shuts easily. The Cuisinart CPK-17 is also quite smart and has boil-dry protection.
This means if there is not enough water in the unit, the tea kettle will automatically shut off to prevent damage. Also, it will go into sleep mode after 5 minutes of inactivity. Overall, this is a great electric tea kettle loaded with features and has a preset heat setting for different types of tea. Our only complaint is the price, but we also understand why it is sold at a premium.
2. Outdoors OXO Good Grips Classic Tea Kettle
The Outdoors OXO Good Grips Classic Tea Kettle evokes memories of your grandmother's kitchen when you've returned from playing outside in the snow to warm your hands with a steaming cup of tea. Tea time is greatly enhanced with this nostalgic tea kettle that whistles when the water is ready. However, the components of this tea kettle are all modern.
The material is very good quality stainless steel that will not rust with usage. It has a smooth sleek sheen on the surface and an easy-to-use lid for filling the kettle with water. To prevent burning yourself, this kettle has silicone grips on the kettle handle, the lid handle, and the spout cap.
These pieces will remain cool while the rest of the kettle heats up. Cleaning and storage are simple with this kettle as well since the handle folds down enabling access to the kettle opening and allowing it to fit in more compact spaces. If you do wish for the kettle to whistle, simply leave the spout cap open.
3. Ovente 1.5 Liter BPA Free Glass Cordless Electric Kettle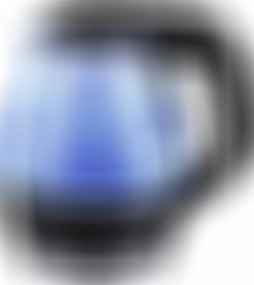 The Ovente 1.5 Liter Electric Kettle is commonly known as the poor man's Cuisinart CPK-17. The selling point of this kettle is that it is very cheap and gets the job done well. For those who are not particular about the exact temperature of water, they should boil the water too, this is the tea kettle for you. The Ovente Kettle does one job and does it well: heat up water quickly and efficiently.
At the maximum water level of 1.5 Liters, it takes only 5 or so minutes to bring water to a boil, which can then be used for tea, coffee, and other drinks or food. The kettle itself is cordless and hooks into a base, which has a 30-inch cord that wraps around the base.
This kettle comes with auto shut-off functions in case you are trying to boil with no water present and a locking lid that prevents water from bursting out. This electric kettle boils water faster and even reduces the amount of electricity used. For those who don't care about feeling nostalgic and boiling water the traditional way, the Ovente 1.5L is the best tea kettle for you.
What to consider when buying the Best Tea Kettle – A Buying Guide
There are a lot of tea kettles on the market and if you are an avid tea drinker, you need to carefully decide which one is best for your need. Believe it or not, the quality and type of tea kettle have an impact on the quality of the brewed tea. In fact, if you really want to get into the details, there are tea kettles that are optimized to brew certain types of teas.
The reason the tea kettle matters for tea aficionados is that the pressure of the water, the temperature, the way it lets out steam, and the material all have an impact on the final taste of your brewed tea. We will attempt to explain to you some of these details and hopefully, you will come out more informed in order to pick out the best tea kettle for your needs.
Types of tea kettle
There are really only two types of tea kettles: stove-top kettles and electric ones. Stovetop kettles are usually made of some material that conducts heat very well. Usually, this is copper or stainless steel. Stovetop kettles work by a heat source, which is usually fire, heats up the bottom of the kettle and transfers that heat to the water inside. Many stove-top tea kettles have a whistle that goes off when the water is done boiling.
There are some models that also prevent the whistle from sounding. Then you have electric tea kettles, which don't require a stove top to operate. They are plugged into an outlet and electricity transfers into the tea kettle and heats up the water. Electric tea kettles often heat up water faster than stovetop ones. They also include alarms to alert you when the water is ready and automatic off features that prevent the kettle from boiling dry. Some electric tea kettles are also cordless and operate on batteries so they can be portable and be transported anywhere.
Material and Construction
Tea kettles are made of different materials and come in all shapes and sizes. The material used to make the tea kettle impacts the weight and price. One of the most popular materials used to make tea kettles is stainless steel, which is usually what thermoses are made of. This material conducts heat quite slowly but is classy and easy to clean up.  It looks good and blends well with your kitchen. Then you have aluminum tea kettles, which as lightweight and cheap.  They also tend to scratch easily.
There are copper tea kettles, which is great because it is one of the best conductors of heat. However, the trade off is they require a lot more maintenance and require special material to prevent them from tarnishing. Finally, you have cast iron tea kettles, which a heavy yet durable. They hold heat well but also are prone to rust. You should be careful with cleaning the cast iron and make sure you don't scratch the enamel. Also, since they are heavy, they are not the best to bring with you while traveling.
Location
The location where you will store your tea kettle has a big factor in the best tea kettle for your needs. If you are keeping a tea kettle at home, you might as well go for a quality one. If you want a fast-acting tea kettle, opt for an electric model. If you like looks over function, you should get one made of stainless steel.
At home, you may be considering matching your kitchen décor as well. If you are using the tea kettle at the office or a dorm, you probably just want a portable cheap tea kettle. In this case, a cheap plastic electric tea kettle will do the job. If you are camping or traveling, it may be better to get a stove-top tea kettle. Since you may not be near a source of electricity, you may have to rely on fire to heat it up.
References
https://medium.com/@mill7828/user-research-aff310f0e3bb