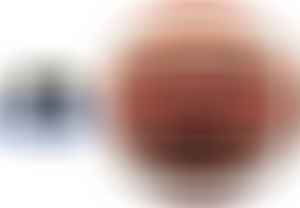 Molten GM7 FIBA Official Basketball
Searching for the best outdoor basketball or the best indoor basketball is not easy. There are many types of basketballs on the market and it is initially hard to tell the difference. For starters, many people don't even know the difference between an indoor and outdoor basketball, which is often on the label of a basketball. The main features that people look for in a basketball are bounce, durability, and grip. Generally speaking, indoor basketballs are more expensive than outdoor basketballs because they have a better overall build.
They use better quality materials, the bounce is always consistent and hardly ever goes flat, and the grip is strong. Indoor basketballs are used in professional settings and often need to be broken in. While an indoor basketball is specifically designed to be used on a hardwood floor, an outdoor basketball is made to handle rougher surfaces. While you don't have the use the best indoor basketball for strictly indoors games, it is recommended that you do so to prolong the life of the basketball. The best outdoor basketball can also be used in an indoor setting, but it is much better to use a basketball that was specifically designed for hardwood floors. If you are interested in purchasing a basketball hoop, please read our detailed reviews.
Best Outdoor Basketball Reviews
Best Indoor Basketball Reviews
Spalding NBA Neverflat Outdoor Basketball
If you want the best outdoor basketball that never requires you to pump or maintain it, the Spalding Neverflat is the right one for you. Through the use of NitroFlate, The Spalding Neverflat was engineered to last ten times longer than ordinary basketballs. NitroFlate technology incorporates a mixture of small and larger air molecules in which the larger air molecules are too big to leak out through the pores of the basketball and block the smaller particles from going out.
Even with all of this technology, the Neverflat manages to maintain professional balance, weight, and durability. Although there is a valve cap, removing it within 1 year of purchase will void the warranty since it prevents dirt from getting into the ball and keeps the pressure stable.  Also remember to keep the ball indoors at room temperature or it will not have a good bounce.
We think this is a well-made basketball in terms of bounce and grip. The first thing you will notice is the feel and grip, which comes from the composite leather outer skin. When you hold this basketball, you feel like you are almost holding a professional NBA indoor ball. For an outdoor basketball, we really like the grip. In terms of durability, we had some problems with it losing grip and bounce after continued use. Even though the warranty lasts for one year, we found that the ball needs a bit more air after one year. This is kind of what we expected as there is no such thing as a ball that never needs air. All in all, this is the best outdoor basketball if you want a basketball that will last you at least a year of solid gameplay without much maintenance.
Molten GM7 FIBA Outdoor Basketball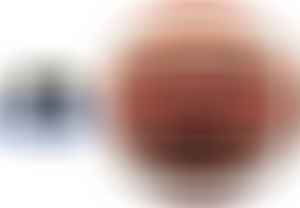 Molten  GM7 FIBA is the best outdoor basketball if you are looking great all-purpose basketball. While Molten is not as much of a name brand as Spalding or Wilson, it is still an internationally recognized brand, as it is used in the Olympics and other global competitions. The Molten GM7 is not strictly an outdoor basketball. It can be used for indoor games, but the performance will not be as good.
In terms of grip and generally feel of the ball, we absolutely love this ball. It is the outdoor basketball with the best feel and handling and is even better than the Spalding Neverflat. The grooves are made just right so that it sticks to your hand without being overly sticky.
We think a lot of cheaper basketballs use cheap tricks like making the grooves extra sticky at first to make you feel like you are getting a great basketball. After a few months playing, the stickiness will wear out and you are left with trash. Molten does not use cheap tricks and instead designed their grooves in a way to comfort with your palms. Additionally, instead of having the usual 8 panel layout, Molten adds more panels and channels, which supposedly optimizes ball handling, spin, and trajectory.
We also really like the bounce on the Molten GM7. It feels solid and not hallow and we found that the ball stays inflated longer than other generic basketballs. Right out of the box, the bounce is perfect and only needs to be inflated every month or so depending on use. We put the bounce of this ball on par with the Spalding Neverflat. In terms of durability, it is another grand slam. In the stress tests in our lab, the Molten GM7 several rounds of beating and tossing around. With outstanding performance in grip, bounce, and durability, we can't help but give the crown to Molten. It is the all-round best outdoor basketball.
Wilson NCAA Replica Outdoor Basketball
Wilson NCAA Replica is the best outdoor basketball if you want a ball for your money. This is definitely not the expensive triple Whopper but more like the value menu. The Wilson replica is looks just like the Wilson NCAA indoor basketball that is used in NCAA tournaments. However, in terms of performance, durability, handling, bounce, and grip, it is clearly much worse.
It is made of a cheaper composite material that definitely feels cheap in the hands compared to the real deal. Although the channels are nice and wide, the ball still feels a bit slippery in the palms. In terms of feel, the ball definitely feels a bit stiff and gets kind of slippery after months of use.
The bounce on this basketball is pretty standard. There is nothing bad about it but equally is there is nothing to brag about. It feels alright but there is nothing exceptional about the bounce or the feel. We think where this basketball really shines is in the price and durability. This basketball can really take a beating. In our lab, we took this basketball and really put it to the test. We tried every way possible to tear it up but it remained pretty strong. We would say out of all the outdoor basketballs we tried, the Wilson replica was the most durable.  Finally, being one of the cheapest quality outdoor basketballs on the market, we can't help but put this one on our top picks list. It is just the best outdoor basketball for the money.
Wilson Evolution Indoor Game Basketball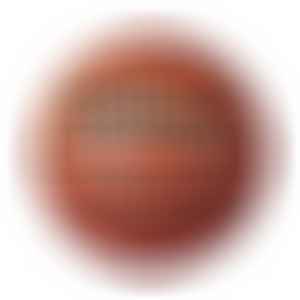 The Wilson Evolution is the best indoor basketball if you are looking for a ball with the complete package. The Wilson Evolution was designed for the hardwood floors on indoor games so please do your ball a favor and only use it indoors. The ball is designed with microfiber composite leather, which is basically the best kind of leather you can have on a basketball.
Through its patented Cushion Core Technology, the Wilson Evolution combines two types of rubbers to give the ball an overall great feel. Additionally, the normal rubber treads are exchanged for a sort of pebbed composite, which helps a lot in terms of grip. This basketball feels very close to the NBA Spalding game ball except it is much cheaper.
In terms of bounce, we did not have any issues with it. The weight is perfect and the bounce feels just about right. The balance and weight is nicely distributed and it gives you more control when you shoot or pass. In terms of durability, the Wilson Evo is another winner. This is one of the toughest indoor basketballs we have seen.
Although durability is not a huge factor in an indoor setting because the courts are all so nice, we still don't mind to have a ball that can take a beating. Given all of the hype around this ball, we had to test it out for ourselves to believe them. The Wilson Evolution hits all of our expectations and even more. This is the best indoor basketball if you want an all-round winner in terms of feel, bounce, durability, and grip. It plays like a Spalding NBA game ball without the Spalding price tag.
Spalding TF-1000 Legacy Indoor Composite Basketball
The Spadling TF-1000 Legacy is the best indoor basketball if you want a basketball with a great bounce and feel. The TF-1000 Legacy is Spalding's latest line of performance basketballs and replaces the ZK pro series. This basketball was engineered for indoor games and for those who play competitively. In terms of feel and bounce, we have to say that Spalding wins in this territory hands down.
There is no other indoor basketball (other than the Spalding NBA game ball) that has the perfect bounce. The Legacy series is a leg above The Wilson Evolution in this field and feels slightly better in the hand while dribbling. The Wilson Evolution does however have a better grip with deeper channels, so for those of you with small hands, you would probably want to look at the Evolution.
In terms of durability, the Legacy series also does not disappoint.  The composite microfiber outer skin has an added benefit of moisture control so when you have sweaty palms during a match you won't get the ball slippery. This basketball should last a few years of game play and will need to be inflated every few months. We trust Spalding and its line of basketballs, which has proven itself to be amongst the best in the world. It is the best indoor basketball if you are looking for a ball with the perfect bounce.
Molten GG7 Indoor Composite Basketball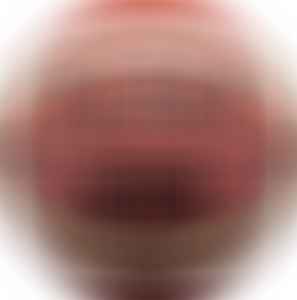 The Molten GG7 Indoor Basketball is another favorite amongst indoor basketball enthusiasts. It has a 12 panel design instead of the usually 8 panel layout on basketballs that gives it more channels and better overall grip. It has a nice two tone color scheme that sets it apart from the industry standard one tone orange. If you have ever played with a Molten, you will know that it is up there amongst the heavy hitters like Spalding or Wilson.
In terms of bounce and grip, we have nothing negative to say about the Molten GG7. The ball handles very well and feels great in the hands. It also has a nice bounce and makes dribbling fairly easy. Although it is not the Wilson Evolution when it comes the grip or the Spalding TF-1000 Legacy when it comes to bounce, it is a solid performer in both categories. Where the Molten really shines is in durability.
We tested both Molten indoor and outdoor basketballs in our lab and determined that Molten makes some of the toughest basketballs. The Molten GG7 will probably last up to 5 years, even though it only has a two year warranty. It will certainly outlast any Spalding or Wilson. So all in all, this is the best indoor basketball for durability. The one thing we would nitpick about the Molten is that the 12 panel design takes a bit of time to get used to. Although the added channels and feel is quite subtle, it is definitely noticeable for those who play regularly.
References
http://www.livestrong.com/article/135835-what-is-difference-between-outdoor-basketball-indoor-basketball/
http://www.madehow.com/Volume-6/Basketball.html
http://sports.stackexchange.com/questions/1681/what-do-composite-basketballs-offer-over-leather-basketballs