Scotts Turf Builder Sun & Shade Mix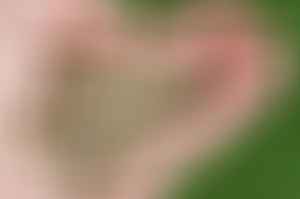 If you want a beautiful grass lawn, you will have to put a lot of work into it. There is no way around this. With the best grass seed, you can create a lush, green grass lawn that will last for a long time. You can also use grass turf, which is a quick fix but become very expensive if you have a large area to cover. Also laying turf is way more labor intensive because you have to find a way to transport huge amount of rolls of turf, which become awkward to carry around.
Using grass seed or sowing seed is by far the cheapest option, but it also takes the longest to grow out. You won't see the benefits of your labor as quickly as grass turf.  Usually it will take a good few weeks for the first shoots to sprout and this is after a few cuts and trims. However, the initial setup of preparing the ground is much easier and a lot less labor intensive.  At least you won't have to carry huge amount of turf and plant them manually, which takes a toll on your lower back. In general, you should use turf if you want a more expensive but faster option to creating a green lawn. We recommend this for spot patching and small areas. Using the best grass seed is better for large areas simply because it is cheaper and requires a lot less initial labor.
Best Grass Seed Reviews
Scotts Turf Builder Grass Seed Sun & Shade Mix (Most Versatile)
When it comes to lawn care, you can't go wrong with Scotts, a long time trusted name in the industry. Scotts Turf Builder Sun & Shade is the best grass seed if you want extremely versatile solution to your grass care needs. It works great for pretty much any project, whether you are growing new grass, reseeding, or repaired old grass.
A 7 pound bag covers about 1400 sq feet for new lawns and doubles that for reseeding. The average germination period is 5-30 days depending on how you take care of it. Fall and spring are obviously the best times to plant this grass seed to minimize germination times because you want temperatures around 60 – 80 degrees F. Despite the fact that this is a cool season grass, this mix is incredible versatile, you can pretty much plant it whenever and wherever you want. However, don't expect too much from it in hot and dry climates.
It comes with the WaterSmart PLUS coating, which is a fancy way of saying it absorbs more water than other uncoated seeds and also protects the seeds from diseases. With Red Fescue, Perennial Tyegrass, and Kentucky Bluegrass as the predominant seeds in the mix, the grass grows to a lush thick green. We recommend this grass seed to new inexperienced grass growers because it has the most leeway for error. As the name implies, it grows in the sun or shade.
Pennington Smart Seed Dense Shade Mix (For Shady Areas)
If you want the best grass seed for growing in shady areas, the Pennington Smart Seed is the way to go. Pennington is a well-known name on the street for making quality grass seeds, especially for new grass. This grass mix (perennial ryegrass, fescue) has a n astounding fast 7-10 day germination period, grows to a medium to dark green, is drought resistance, and excellent for low sunlight environments ( no more than 4 hours of sunlight per day). We wouldn't really recommend this grass seed for areas that are exposed to more than 4 hours of sunlight per day.
The Dense Shade Mix combines the best varieties that Pennington produces as well as great water savings (up to 30%), which is a very important issue for homeowners. These grass seeds are coated with MYCO Advantage, which enables the root system to grow deeper and denser and to find more water and nutrients out of the soil. Additionally, they also have the Penkote technology, which helps improve plant growth and seedling success.
It is recommended to plant these seeds early spring to early fall and mow the grass when it gets to 2 to 3 inches. They can be planted in all regions and requires low maintenance, which is always a plus. Overall, this is the best grass seed specifically formulated for the shade and great for patching up dark spot and dead grass due to overexposure to the shade. A 7 lb bag cover around 1500 sq feet so budget accordingly.
Jonathan Green Black Beauty Ultra Grass Seed Mix (For Overseeding)
If you want the best grass seed for overseeding, we highly recommend the Jonathan Green Black Beauty. This stuff works great to repair and fix damaged lawns quickly and grows into a nice dark green color. The seed is handles heat and droughts very well and suited more for warm conditions. It grows well in sandy and clay soils and grows pretty dense, depending on how much sun it gets.
It can handle anywhere from full on sun exposure to partial shade. The roots grow up to 4 feet deep into the soil so this grass is just naturally good at defending itself and absorbing nutrients from the ground. Out of all of the mixes we have tested, we found Jonathan's Black Beauty to be the toughest in terms of handling harsh growing conditions. It works miracles on dead patches and bad soil.
For overseeding, we think a 7 pound bag is enough for about 2800 square feet, and if you are planting for the first time, you need to half that number. It contains a mixture of Dakota tall fescue, Montana tall fescue, Kentucky bluegrass, and perennial ryegrass.
More Info on the Best Grass Seed
Regardless of whether you are using seed or turf, you will still need to prepare the ground in the same way. You will need to loosen the ground and remove existing plants and roots. It is also a good idea to remove debris around the area and break up clumps of soil. Then you should scatter general purpose fertilizer over it.
When the ground is properly loosened, you should start spreading the seed using either your hand, a lawn spreader, or a mechanical seeder. The general rule of thumb is to apply about 15-20 seeds per square inch. You don't want the seeds too close together because you need to give them room to grow. Finally, you should cover the grass seed with a bit of soil about ¼ inches thick and cover it with a grass seed accelerator, starter, or cover. You will generally get better results by using a starter mulch.
So what makes one grass seed better than another? You probably don't want to hear this but the answer is it depends on a lot of factors. First and foremost, you soil pH needs to be in the slightly acidic (6-7.5 range) for grass to even grow. You should get a soil test done and adjust your pH accordingly before even considered lay down grass seed. Next you should determine whether you have warm season or cool season grass, which determines the right grass seed for you.
You also need to factor in the amount of shade your grass will get from tress, the amount of time to will be dormant during the winter, whether or not it is on a sloped area, and how much wear and tear will it receive from your kids playing on it. You also need to factor in whether you want for lawn to be drought resistant and factor in the amount of annual rain, the need to water it on your own, the texture you like, and the amount of time you want to spend mowing the lawn. As you can see, there are a lot of variables to consider. Luckily, we have done the research and narrowed down the choices for you. Please read below for our detailed picks.
References:
http://www.homedepot.com/b/Outdoors-Garden-Center-Lawn-Care-Grass-Seed/N-5yc1vZbx62
www.pennington.com/resources/grass–seed/grass-101/how-to-plant-grass–seed