Truxedo Soft Roll Up Tonneau Cover
By using the best tonneau cover to your truck, you can add security, style, functionality, and protection from inclement weather. Tonneau covers are also known as truck bed covers and primarily serve to secure your cargo and valuables. With a cover over your truck bed, you can feel relaxed and know that your cargo will not fling out when you are on the road or on the trails.
Some tonneau covers offer theft protection by including a serious locking system and a hard to penetrate cover. Most tonneau covers are also weather resistant and protect your vehicle from the rain, snow, or sun.
Tonneau covers are usually very easy to install and require about an hour of manual labor with common garage tools. Most do not require much maintenance and only need to be cleaned with water and soap. The ones that do require maintenance are the retractable tonneau covers. Tonneau covers can also compatible with other bed accessories including truck racks or tool boxes.
Best Tonneau Cover Reviews
TruXedo TruXport Soft Roll-Up Dual Latch Tonneau Cover (Economic Choice/Cheap)
The Truxedo Soft Roll Up Tonneau Cover is the best tonneau cover if you are looking for a reliable quality entry leve product at a very good price point. Because it is a soft cover roll up, don't expect it to protect your goods from falling rocks or other sources of damage. Also, don't expect any theft protection as soft covers can be easily broken into.
The selling point of this cover is that it is extremely easy to install (as little as 20 minutes) and is a great starter cover for those who want some protection for their cargo. Installation requires no drilling, cutting, or prior experience of installing tonneau covers.
The clamp on rails and headers are easy and intuitive to install for everybody. Once the clamps, rails, and headers are put on, simply roll on the Velcro cover. This cover is kept down by Velcro closures on the top rails and fasteners at the tailgate with self-adjusting tension control to match outside temperature changes. The soft roll cover protects your bed from all sorts of inclement weather and al temperature ranges, although we wouldn't rely on this cover if there's heavy rain.
The company also claims that the cover improves your gas mileage by up to 10%, but we have yet to confirm this in the field. Although we're not so sure about improved gas mileage from better air flow, we do like the fact that this tonneau cover can be sealed tight. When the insert the end of the cover into the grove near the tailgate and pull it tight, it also pulls the slack from the front backwards and forms a very tight fit.
You can also pull the sides down and secure them into the side velcro strips for an all round fit. All in all, this is the best tonneau cover if you want something that is dirt cheap and has respectable performance. Don't expect anything outstanding but as far as flexible soft covers go, we really think there's tremendous value here. There's even a 5 year warranty if you want to replace any parts.
Extang Trifecta Trifold Tonneau Cover (Portable Choice/Mid Priced)

The Extang Trifecta is the best tonneau cover for those who value having a portable cover that they can easily open and remove. The Trifecta is a trifold cover, meaning it can be folded up twice to expose your truck bed. Keep in mind that you cannot fold this up a third time without removing the entire cover so you will have at least one third of the cover on your truck bed at all times.
A trifold cover has its advantages and disadvantages over a roll up. For example, trifolds can be opened and closed easier (and often by yourself) by simply flipping a switch and lifting a flap up. The trade-off is they won't fully expose your truck bed the way a roll up can fully be rolled up. Trifolds also don't seal as tight as roll ons because they lay on top of your truck's rails instead of underneath them.
The selling point of this trifold tonneau cover is that it takes 5 minutes to install or remove without any tools and you can do it by yourself. It is also all self-contained, so everything needed to install/remove is already built into the cover.  It has the look of a soft cover but functions like a hard folding cover. There's a rail free design and clamping system that can be removed rapidly. The clamps are made of fiberglass nylon and provides a very sturdy bed when the cover is locked.
There are also rubber seals that line the cover and prevent dirt, debris, and water from getting into the tonneau cover.  It sits about an inch above the rails of the truck and fits pretty snug for a trifold. We think that the Trifecta has one of the strongest frames for trifold cover – it supports a lot of weight and does not feel too heavy to lift by yourself. Overall, this is the best tonneau cover for those who want a trifold cover. Just make sure to get the model that matches the model of your particular truck.
Roll-N-Lock Retractable M-Series Tonneau Cover (Theft Protection/High End)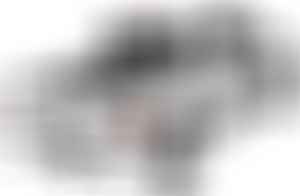 The Roll-N-Lock is commonly agreed upon by truck enthusiasts to be the best tonneau cover if you are concerned about security. It is a self-retractable tonneau cover, meaning with a push of a lever, the cover retracts all the way into the house, resets the lock and exposes the truck bed fully.
With this retractable cover, there is no need to work to open and close your cover. Everything is done for you at a click of a button. When you pull the cover back with a strap, there are points along the way back where you can lock in, so you can partially expose your truck bed. When you pull the cover all the way back, there are hook latches at each end that hook directly onto the tailgate.
We believe that Roll-N-Lock is one of the only companies in the tonneau cover industry that has a cover locking to the tailgate. What this does is make it extra secure and prevents people from prying your tonneau cover open. While it is not 100% waterproof, meaning if you go underwater with it, there are some small cracks between your tailgate and cover that will let water through. But for the most part, it will stop all types of rain and snow from getting inside because it has nice design that allows water to collect on the sides and wash off through the tubes at the front of the housing.
There is a one year full replacement warranty and a lifetime warranty on parts. Out of all the high end covers we have looked at, we think the Roll-N-Lock offer the best deal and is the best tonneau cover for its functions. No other cover offers superior theft protection, durability, and convenience all at a price that is reasonable compared to similar products in the high end space.
Tyger Auto Tri-Fold Tonneau Bed Cover for Silverado
If you are looking for the best tonneau cover for the silverado, go with the Tyger Auto Trifold Cover. This fits 2014 to 2017 Silverados as well as the Sierra 1500. Tyger Auto also sells bed covers for other trucks as well, so please find your model first. They also make a bunch of different sizes from 5.8 feet to 6.5 feet to feet. Be sure to carefully measure out your bed size before ordering.
We think Tyger Auto makes a quality product for the silverado and sierra. If you have an older year model, you can easily find a custom fit. Installing this tonneau cover is a breeze. The Tyger Auto comes with US patented clamps that makes it just snap on. However, you need to remove any bed side rails or cargo racks before installing.
By using the Tyger Auto TriFold Cover, you can help save 10%-13% from gas mileage. This is not much, but it is certainly an added bonus. It also seals your cargo air tight, which prevents moisture and dirt from getting in. In terms of protection, Tyger Auto has you covered.
All in all, we think this is the best tonneau cover for the silverado and sierra 1500. It is designed to fit these models specifically, but you can certainly try to make it fit for other brands. You can try it for the tundra or F150. It is easy to install and durable.
Tyger Premium TRi-Fold Tonneau Bed Cover for RAM 1500
For those who want the best tonneau cover for the Ram 1500, try out the Tyger Premium. This particular model fits all RAM 1500 models from 2002-2017 as well as RAM 2500 and 3500 models. We really like the Tyger Premium because it just feels like a premium device. It is made of marine grade 24 oz dual coated vinyl. When you actually feel this with your hands, you can tell it is not cheap material. There is also a super strong aluminum powder coated frame, which is up to industry standards.
This particular tonneau cover is gray colored and the color does not fade over time. There is also a custom cinched cover that protects the bed cover if you decide to store it. You also get extra foam strips to be placed under the bed rail and battery operated lights. Installation is rather effortless with the very easy to understand instructions.
All in all, we consider the Tyger Premium Tri-Fold Cover the best tonneau cover for Ram 1500. It is certainly custom made for this particular model. However, it does work on other truck brands and models as well. As an added bonus, it comes with a 10 year hassle free warranty.
How to Pick the Best Tonneau Cover
That being said, what is the best tonneau cover for you? The answer is it depends on your budget and how much you value convenience. The most common type of tonneau cover is a roll up cover, mostly because they are cheap and simple to use. They are usually made with quality vinyl with Velcro and snap enclosures. Because they are cheap, they also lack durability and do not offer good theft protection. Then there are folding covers. These allow you to have easy access to your baggage with one fold of the cover.
Some even fold at both ends allowing you more ways to access your truck bed.  They don't need to be rolled up and instead simply fold up and down. This makes it is even faster than roll up covers to access your cargo. There are also toolbox tonneau covers that mount with your toolbox or rack. This allows you to have both on your truck bed. Next up are retractable tonneau covers, which open and close by sliding into a canister. By pulling or cranking on a lever, you activate the open/close mechanism.
They can also be partially opened if you don't crank or pull the lever all the way. Then there are hinge style tonneau covers, which basically operate like a car trunk door. There is one end that is lifted up while another end is fixed near the driver. Finally, there are electric tonneau covers. These represent the ultimate luxury in truck bedding accessories. They are basically retractable tonneau covers that open and close with a push of a button.
As you can see, the best tonneau cover for you is really a function of how much you want to spend. There is always a trade off between convenience and greater protection.  If you want to have a full bed of cargo, you should get a soft roll up or backflip cover. If you don't use your truck bed for large objects or don't fill it up, you should get a fiberglass hard cover. We have thoroughly examined and reviewed most of the popular tonneau covers on the market. Please see the following for our own list of what we think are the best tonneau covers at each price point.
References