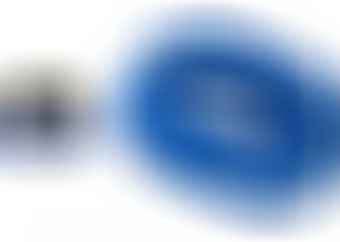 Mission Multi-Cool Towel
If you are working out or out in the heat often, you may want to invest in the best cooling towel for running, sports, and humidity control. Cooling towels have many benefits and the primary one is to keep you cool when you are sweating, at work, or during a workout. They can also help you during those days when you have a power outage or if you just want to save money on AC. On those long summer days, you can use the best cooling towel to keep yourself cool while you are working on around your house.
For those who want to cool down fast, cooling towels have been a much talked about hype. They work by trapping moisture and sweat inside the towel and circulates it, preventing these water molecules from evaporating and maintaining a prolonged cooling effect. With the right cooling towel, you can basically cool to about 30 degrees below your average body temperature.
When the cool goes away, you can usually reactivate it. Cooling towels usually vary by the type of material used to construction them. The different materials in cooling towels include PVA, microfiber, cooling gel beads, hybrid, and ice bands. It is important to sort through all of the information about the type of cooling towel before committing to one type.
Normally, the material used to construct the cooling towel determines its quality, feel, and durability. We have gone through extensive lengths to research and identify the best quality cooling towels on the market by various types of materials. If you want to know more about the different types of cooling towels available on the market, please refer to our buying guide below.
What is the Best Cooling Towel?
Mission Multi-Cool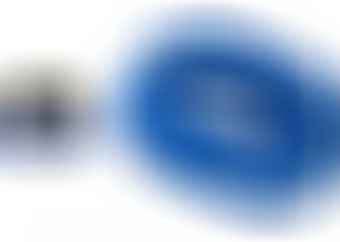 The Mission Multi-Cool is the best rated cooling towel for those who want a very versatile solution to all of their cooling needs. This is a brand that blew up in the recent years due to great marketing and most importantly an excellent product. When it gets wet, the Mission Multi-Cool cools to around 30 degrees Fahrenheit below body temp, which is more than enough to feel a cool towel on your body and not so unbearable cold so that you can keep it on yourself for long period of time.
To activate this cooling towel, you just soak it in some water, squeeze out the excess water, and snap it a few times. When you do this, the towel cools to up to 2 hours, and if you need it longer, you can always just reactivate the cooling technology. We really like the versatility of the Mission Multi-Cool, and the reason for its name lies in the fact that it can be worn in more than 12 ways, such as a hoodie, a cap, do rag, headband, scarf, and many more ways depending on your creativity.
Most important, it works, it keeps you pretty cool, it is machine washable and can be reused for long periods of time without breaking down. We think it is the best cooling towel if you want a cool, hip, trustworthy towel that works everytime.
The Original Chill Pal PVA Cooling Towel

If you want the best cooling towel for running, the Original Chill Pal is the way to go. This is probably the best selling cool towel of all time and the reason is because it is a very inexpensive way to keep yourself cool. The towels are 24 by 16 inches and thicker than most towels. The reason behind this extra thickness is that it retains its cooling effect longer. Activating it just requires you to whip it out and soak it in cold water and squeezing out the excess water not retained inside the towel.
But let's be honest, there isn't some kind of crazy amazing secret behind this technology. It is just made of PVA, which retains cold water inside the towel and prevents it from evaporating, thus keeping the surface of the towel nice and cold.
We like this towel because it feels nice and out of the many PVA towels we have tried, this one just felt right. It retains its coldness for a respectable period of time and feels nice to the touch, even after several wash cycles. If you want the best cooling towel for humidity that is made of PVA, look no further. The Chill Pal is the right one for you.
Ergodyne Chill-Its 6602 Evaporative Cooling Towel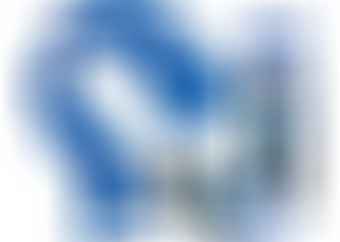 The Ergodyne Chill-Its 6602 is the best cooling towel for sports and for those who are budget conscious. This is one of the cheapest options out there and we think it offers great value. We think the Ergodyne remains competitive with most of the PVA cooling towels on the market and maintains a competitive price.
In terms of performance and durability, the Ergodyne outshines its competition. It last up to 4 hours on one soak, which is much better than most PVA cooling towels we have tested. We attribute this to the superior technology inside, which tends to hold more water than its competitors. It can be used countless number of times without signs of wear and tear.
Another great fact is that it the Ergodyne is bigger than most cooling towels coming in at 13 by 29.5 inches. This gives you more options and flexible to wear it in whatever way you wish. Our main complaint is that after a few uses, the material does tend to stiffen up. Some people actually like a stiffer towel but if you don't like this, the Ergodyne is so cheap that you can just whip out a fresh new one. All in all, at this price point, we have no negative things to say about the Ergodyne Chill-Its 6602. It is the best cooling towel for those looking for value.

Syourself Cooling Towel
The Syourself Cooling Towel is certainly a good choice if you are looking for the best cooling towel for humidity. We like the variety of colors it comes in as well as the awesome durability. When you get a hold of this towel, you definitely won't think that it feels cheap. It has a very soft and fluffy feel and a decent size of 40" x 12". The best part is there is absolutely no peeling or fading of color. With cheap fabrics, you sometimes get a bit of fading and damage from sweat. This is certainly not the case with the Syourself Cooling Towel.
This cooling towel is made of 100% polyester and is pretty lightweight. It is machine washable and definitely doesn't transfer die to your other garments. Also, the edges are nicely stitched and don't unravel, even if you try to damage the towel. The size is just right to be wrapped around your neck or head in a scarf, headband, bandana, or towel. The colors are definitely vibrant and don't feel tacky at all. You have 9 colors to choose from, including two camo colors.
In terms of performance, the Syourself Cooling Towel is fitted with all of the latest cooling technology. It quickly removes body heat and speeds up the dissipation of sweat.  You cool yourself down by directly wiping off your sweat or soaking it in cold water and putting it on your body. When you are done, you can rinse it off quite easily by snapping it in the air. We think this cooling towel offers some pretty good absorption and water retention. So you don't have to worry about it wetting your clothes.
The Syourself Cooling Towel is also nice and portable. It folds up nicely and takes up very little room in your bag. As an added bonus, you get a free waterproof carrying pouch with a carabiner. This means you can easily bring it with you on trips. We don't hesitate to recommend this cooling towel for those doing sports, exercise, and anything outdoors.
Alfamo Cooling Towel for Sports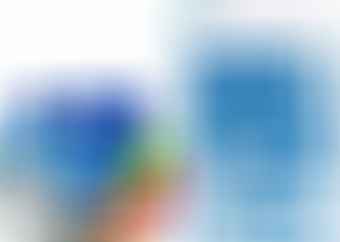 The Alfamo Cooling Towel is a great multi-purpose sports towel that is great to bring along with you to the gym. It is 40" long by 12" wide, which makes it just the right size for all sorts of purposes. You can use it as a bandana, scarf, and a general purpose towel, which is what most people do.
We really like the feel of this towel because it remains soft when it is both wet and dry. We cannot say the same about some of its competitors, which dry to something that is crunchy hard. Also, when it is wet, it holds in all of the moisture and water. There is absolutely no dripping, unlike a regular cloth or microfiber towel.
The Alfamo Cooling Towel is super easy to use. You simply get it wet through water (the preferred method) or your sweat. Then you just rinse off the excess and snap it a couple of times to activate it. Afterwards, it should instantly cool down to 30 degrees below body temperature. This effect will last up to 3 hours, which is pretty cool. We had to test out this claim by measuring the temperature with a food thermometer. Keep in mind that we used cold water for our test. Our results were pretty spot on with the claim. The cooling towel held at around 70 degrees for a good 4 hours.
The Alfamo Cooling Towel is also quite durable. It is made of high quality edge stitching to prevent threading. You can bring it along with in you a water resistant case that is included. There is a D shaped carabiner that is attached to it so you can store it easily while you go hiking. Finally, this cooling towel comes in quite a lot of different colors. We are sure you can find one that you like.
Best Cooling Towel Buying Guide
There are many things to consider before buying the best cooling towel for sports, running, for humidity control. You need to figure out the number of times you will be using it within a given period. If you find yourself needing a cooling towel often, you may need to invest in a high quality towel.
If you sporadically use them, it maybe better to just get cheaper disposable types. Quality is obviously quite important as well when looking into your potential purchase. And usually texture and durability is directly correlated with quality.
If you want a cooling towel that will feel smooth and not peel everywhere, you will probably need to pay up and get good quality. Also, if you want a super cool towel that will remain cooler longer, you will need a premium towel. Finally, you should consider extra features such as a good warranty or return policy. There are also cooling towels that are machine washable and offer sun protection. Some will retain color very well and never fade or peel after multiple washes.
Others will be chemical free and stay cooler for longer hours. Before honing in on the perfect cooling towel for your needs, you should be aware of the various types of cooling towels available to you on the market. We have listed them below along with a brief description of each type.
PVA – This stands for Polyvinyl Acetate and is used in quite a lot of cooling products. It is a very absorbent material, which retains water for a very long time so it maintains its cooling effect for a much longer period than traditional fabrics.
PVA not only has great cooling effects, but also feel very dry. Of course if you soak it in water, it will be wet all over, but normally you can just keep it on you without the material getting completely soaked.
If you find that it starts to dry out, you can just rinse it out, let out most of the water, and wave it a few times to dry it out. Most PVA towels are reusable, last a long time, and retain its cool for a while. One of the pitfalls of this product is that it may become rigid when you dry it out and loose its soft fluffy texture over time.  
Microfiber – These towels tend to work similarly to PVA cooling towels. Microfiber towels are very soft to the touch and retain this softness for much longer than PVA towels. They also retain water very well and for long periods of time. They are also machine washable while maintaining their light fluffy texture and can be reusable for long periods of time. Depending on the brand, microfiber cooling towels can offer everything a PVA towel offers with a softer texture. However, on the durability front, they tend to lose their magic quicker than PVAs.
Cooling Gel Beads – these are cooling beads that are small at first but can blow up to 100 times their original size when in contact with liquids. These type of beads are normally packed together in a pack to form one large gel layer that is flexible. They are usually reusable but usually their effect wears off after a few uses.
The main benefit is that they are great for instant cooling effects. They can also retain their cool for long periods of time, much longer than PVA or microfiber towels. They are also cooler in general and deliver a cold solution than the best cooling towel.
Hybrid – these type of cooling towels are exactly what you think they are. They are a crossover between PVA and microfiber. They basically take the best of both worlds and combine them in one product. The result is a towel that remains soft to the touch even after drying and reusing again. It has a long lasting cooling effect and are machine washable as well as completely reusable. There aren't too many drawbacks to this type of towel other than the limited color options.
Ice Bands – this type of cooling system gives you the best cooling because they are basically towels wrapped in removable ice packs. Ice bands give you extreme cooling, which is great for a hot summers day or after a work out. Obviously the drawbacks are they the ice packs need to be frozen and brought out when you need it, so you need to be in a vicinity of a freezer. While technically still considered a cooling towel, with ice bands you are entering the cooler space.
References
https://www.mission.com/products/enduracool-microfiber-cooling-towel-blue
http://pittsburgh.cbslocal.com/2014/07/21/does-it-really-do-that-enduracool-instant-cooling-towel/