Under Armour Men's Launch Run Shorts
If you enjoy running or walking, chances are you are looking for the best running shorts. Sure you can use any pair of running shorts but obviously some shorts are designed better than others. A good workout or run always start with a good outfit that is comfortable. Wearing the wrong clothes could hinder you from your performance and even irritate your skin.
Also, you may be fashion conscious and want to run in shorts that look good, because let's just admit that everyone is concerned about the appearance of everyone else. The best running shorts for your needs kind of depend on the type of runner you are and the conditions. Most runner will go for a more streamlined appearance and opt for a water resistant, spandex liner shorts that come down above the knee caps. These are about half the length of basketball shorts and you definitely wear them above the waist.
They are designed for maximum comfort for everyday trail runs. For the longer runs, you probably want something with more pockets. We prefer shorts with zip pockets so your money or keys don't fall out of the pockets. Also we like running shorts to be lightweight and ones that dry quick, in case you encounter any kind of rain on your long distance run. Also, be sure to get shorts that don't chafe. As you can see there are endless amount of styles and functions for the best running shorts. We have detailed more features below so if you are interested, please continue reading.
Best Running Shorts Reviews
2XU Men's Compression Shorts
2XU makes a great compression shorts for running and all sorts of sports activities. These compression shorts are great for long distance running and performance, due to its PWX Flex fabric. This fabric wraps around the legs to reduce muscle oscillation while enhancing circulation. This basically helps you cheat and run longer without feeling tired. It reduces fatigue by improving muscle endurance and strength.
This is great for marathon runners or those training for one. There is also graduate pressure on the 2XU compression shorts, which is great for delivering regulated pressure to enhance performance. Additionally, these compression shorts help improve the oxygen circulation in your system by facilitating the flow of blood through your muscles. Finally, they help with muscle repair and recovery by providing pressure to your muscles. Basically, with this compression shorts, you will see less fatigue, less muscle damage, and more power and endurance. You can use these running shorts alone or underneath some other shorts. The 2XU Men's compression shorts are very durable and can withstand many wash cycles.
Under Armour Men's Launch Run Woven 7″ Run Shorts
If you want the best running shorts that are breathable, lightweight and extremely durable, you can't go wrong with Under Armour Launch. These shorts are designed for men although women can certainly wear them as well. There is a nice inner mesh liner that helps absorb moisture and adds some breathability. For size adjustments, you can use the elastic waistband with an internal draw cord. The inseam is 7 inches and these short wear above the knee cap for most men.
There are two pockets on the side and an internal waist key pocket, which is always a plus. The pockets are big enough to fit a wallet and even a large iphone, although we wouldn't recommend running with your phone just because it would feel too uncomfortable. In terms of fitting, Under Armour has four styles ranging from compression which are the tightest to loose fit. These shorts are fitted, so one level above compression, with normal and loose fit being the other two styles. The Under Armour Men's Launch Run Woven Run Shorts are definitely not loose so we recommend you getting a size above what you are normally used to and just used to elastic band to adjust the waist.

Nike Women's Pro Cool 3-Inch Compression Shorts
The Nike Women's Pro Cool 3 inch compression shorts are great for long distance running and high intensity activities. These are the best running shorts for women who want performance and comfort without any kind of distractions. The shorts will keep you cool by letting air flow through the fabric and reduces heat build-up and sweat. These running shorts are skin tight so they fit your overall natural shape and are nice and comfortable and definitely don't chafe.
There is an elastic waistband that is soft and smooth and stays firmly in place even after many washes. These shorts have a 3 inch inseam and look great on all women of various shapes and sizes. You can wear these stand alone or underneath some other running shorts. Just keep in mind that they run shorter than typical biking shorts so if you don't like your running shorts that short you should look somewhere else. Plus they are made by Nike, and you just can't go wrong with the quality of these running shorts.

Under Armour Women's Fly-By Run Short
The Under Armour Women's Fly-By Run Shorts are the best running shorts for those who want a comfortable running short with pockets. That's right, the selling point of these running shorts is that they have pockets, which is actually quite rare in women's running shorts. It is also super breathable and the mesh side panels will dissipate heat and keep you cool. The shorts have an inner liner that is kind of like a built in brief and helps absorb moisture to keep you nice and dry.  The fabric feels nice nice and smooth.
Rain just slides right off and it keeps you really dry and comfortable. These running shorts can also withstand a nice beating and goes through many washes without showing any signs off fading or wear and tear. The Under Armour Fly-By Run Shorts for women have such a great fit. It tapers to your body and accentuates your hips without being overwhelming. They don't hug you like diapers and don't feel incredibly tight like compression shorts.
Choosing the Best Running Shorts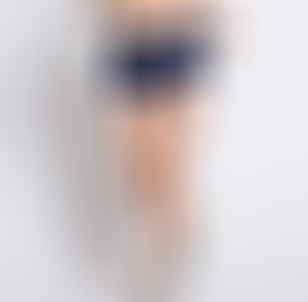 It is definitely not a good feeling being uncomfortable and experiencing chafing while running. You should really spend some time researching running shorts if you are serious about running. Wearing the wrong clothes and short during a long distance run could be disastrous. And you can't just go to your local sports store and pick any pair of running shorts off of the wall. Not every pair of running shorts are created the same.
Choosing the best running shorts for your needs really depends on the situation you are in. Some shorts come with pockets, some don't. Some shorts are water proof and some are not. Some cling tight to your legs and some are loose and comfortable. We have attempted to analyze every type of running short out there and explain to you the pros and cons of each. Please see below for the best running shorts for every purpose.
Heat Short: These type of running shorts usually cling very tight to your legs and body and are designed with ventilation technology. They allows hot air to escape and cold air to enter.  They also normally come just above the knee caps and are compression short with a great deal of support.
No pockets: These type of shorts are designed to maximize comfort and to push sweat away from your body. This type of shorts is usually made of durable stretch polyester and stretch very easily. They are great for runner who don't like to keep their gear in their pockets and don't want to be weighed down by their items. They are usually lightweight and can be pricy depending on the brand.
Pockets: Shorts with pockets are generally good for runners who go to gyms and have shorter run distances. These pockets are great for carrying anything from your phone to wallets. If you are going to get the best running shorts with pockets, we recommend you get zip or Velcro pockets. Basically, anything that does not have an opening, since you run the risk of your items slipping out. Ideally, these shorts should also be lightweight and the pockets need to be durable enough to withstand some weight of your personal items.  
Hybrid shorts: These running shorts are a hybrid between compression shorts and normal running shorts. They have built in support while still giving you a very comfortable range of motion. Some may even come with a few small pockets to store keys. These shorts won't cling tight to your body, but they will also not be loose and baggy.
Long Distance Shorts: The best running shorts for those who run long distances are extremely comfortable and have some small storage space for things like your keys or money. The pockets won't be huge, but they will be just enough to keep small things. More importantly, they will be very lightweight, very breathable, and should be able to dry very quickly. They are generally pretty short in length as well and definitely don't chafe.
Everyday running shorts: You should always keep a pair of running shorts around for everyday use. These shorts can be used for a brisk run around the neighborhood or on a trail somewhere. They usually have spandex liners and have some way to reduce chafing. They should also be water resistance and streamlined to maximize comfort and air resistance.
References
store.nike.com/us/en_us/pw/mens-running–shorts